CNC Hydraulic Plate Drilling, Punching and Marking Machine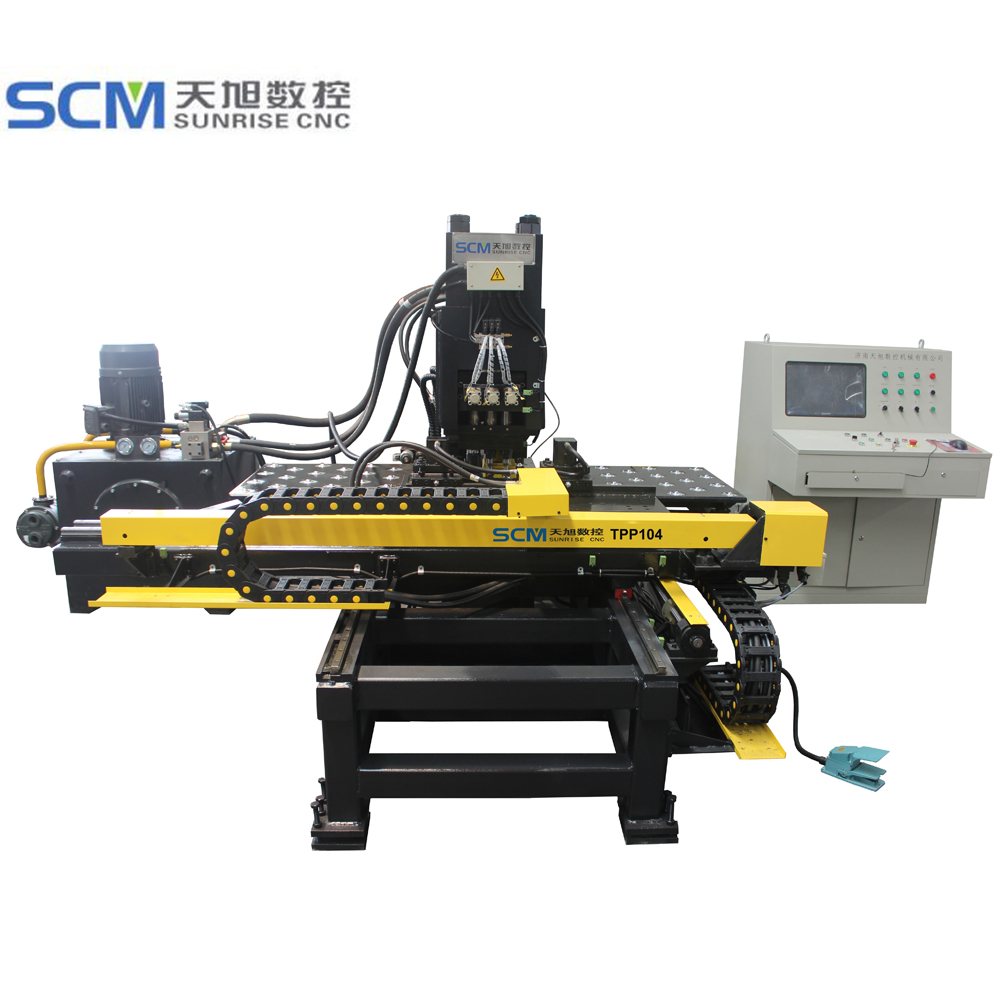 This machine is specially used to punch and mark of joint plate in the field of power and communication tower.
Here is two kind of machine for metal marking, one for angle steel marking, another one for metal plate, it's according your demands and workpiece shape, we can recommend suitable model. Also we have separated marking machine for angle, it's more convinient and high efficiency and more accuracy.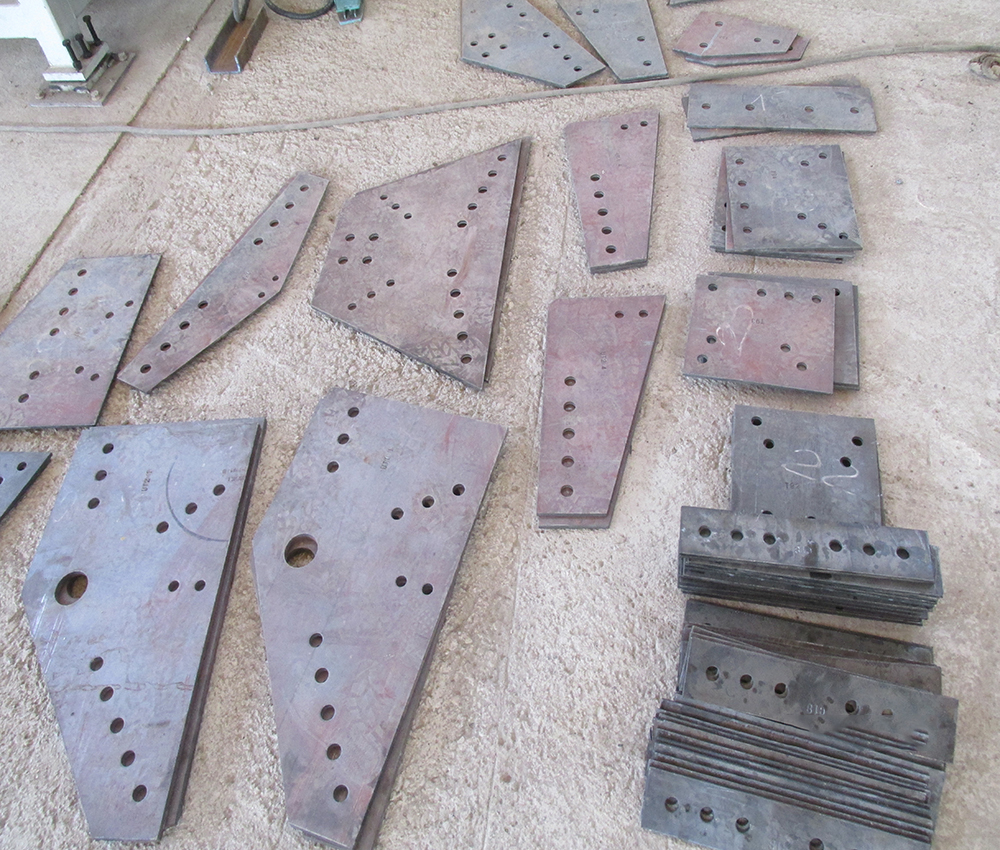 1. The machine-frame is made by C-type plate welding, with good rigidity and big handling space. The machine sets three die-stations (among them, one is the marking die-station), automatic switching die-stations. Clamping system can adapt to different work piece, with zero baffles as datum mark, and work piece supported by rolling-ball working table. Axis X & Y action should be controlled by servo motor and ball-screw driving, and double-axis CNC system controls the position of punching, so as to make the whole machining process automatically; operator may input the sizes of work piece to computer for repeated calling program in the future.
2. Adopt CNC technology, servo motor in feeding, with high efficiency, stable work piece precision.
3. Important functional components adopt modular assembly, easy to repair it.
4. Carry out punching and marking on the one plate.
5. Drilling unit has the functions including rapid falling, slow work-feeding and quick feeding back to improve working efficiency.
6. Easy programming, may input the diameter of holes, position and the quantity of work piece to computer, and also may use the program generated by lofting software, or adopt direct conversion CAD/CAM.
7. With function of self-diagnosis for failures.
8. Lighten the working strength of workers.

CNC Angle Line
The angle line is a professional automatic machine for marking, punching and cutting of angle bars of power transmission tower and telecommunication tower. It includes 6 parts: Material-uploading, infeed conveyor, main machine body, outfeed conveyor for finished angle bar, hydraulic pneumatic system, electric control.