TX1D1H
Cnc Plasma Cutting Machine for plates cutting, mainly used for the cutting steel plates of steel structure, bridge, petrol platform industry and so on.
- Hyperthern 75A 100A 125A 200A power supply
- Effective cutting width and length as buyer request
- plasma cutting and flame cutting
-200m cutting torch lifting distance
-0-9000mm/min
-0.05 speed tolerance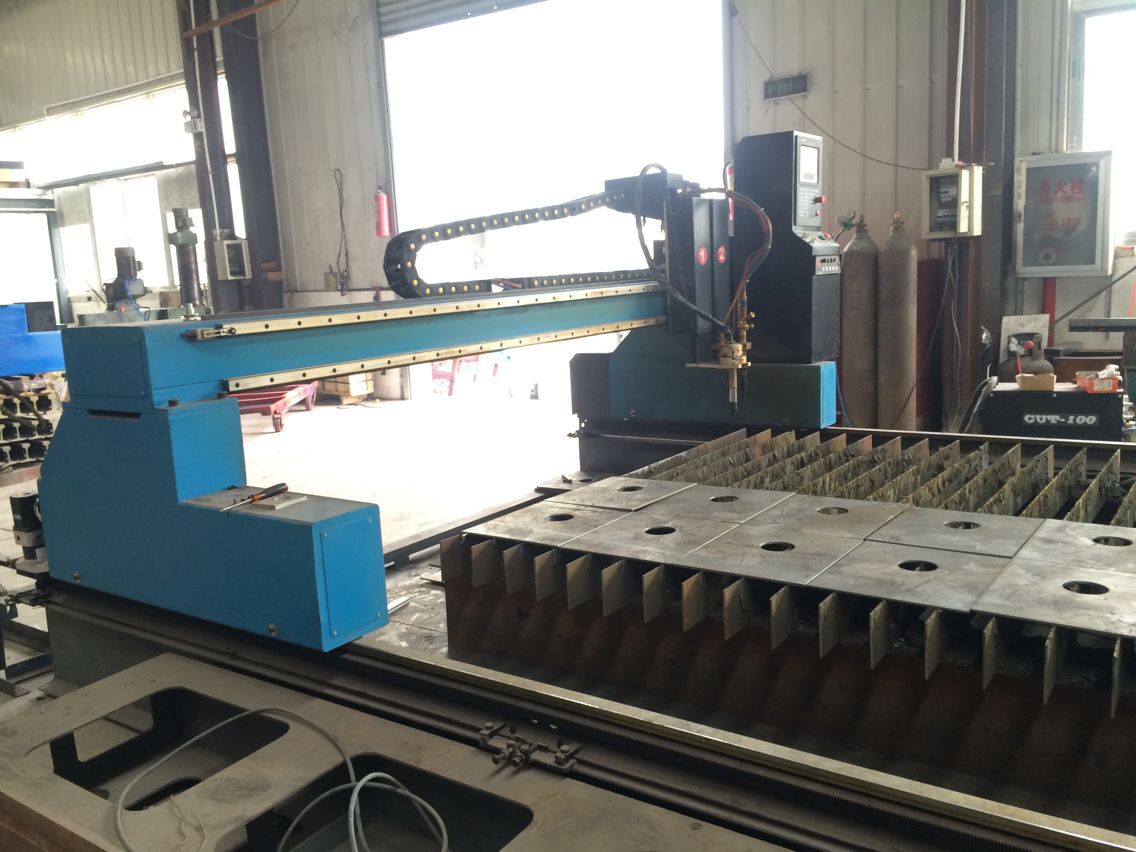 TX-XY Series CNC Plasma Cutting Machine for round and square pipes
Used for the cutting pipes of steel structure, bridge, petrol platform industry and so on
-round pipes from 100mm-1500mm
-square pipes from 100mm-1500mm
-12m pipes length
-one plasma and one flame cutting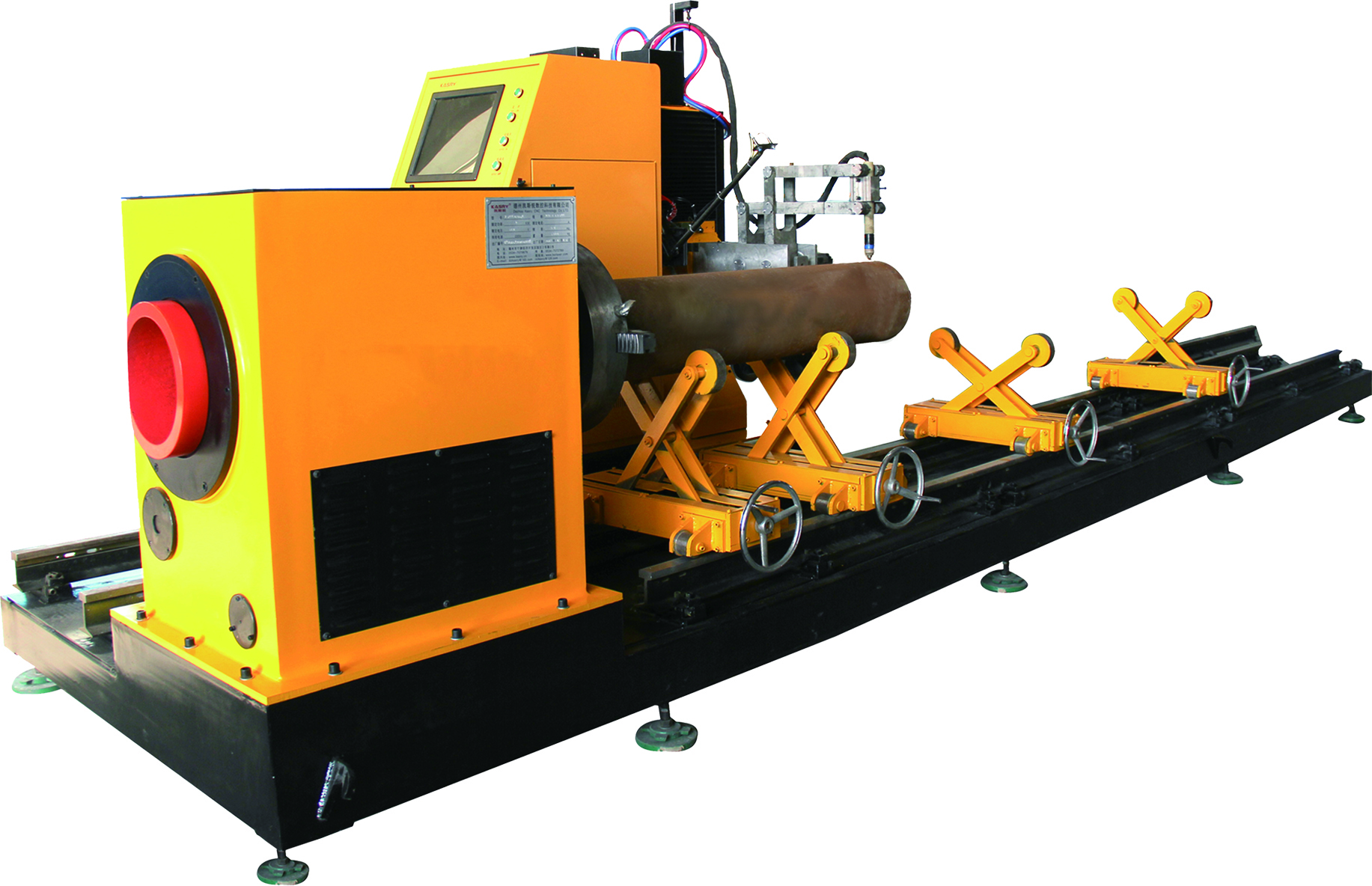 Applicable Industry:
1. metal sheet cutting for signs and advertising
2. Automobile and ship manufacturing
3. Construction machinery manufacturing
4. Sheet metal processing
Main Features
1. Special R&D heavy-dutysteel lathe structure for big size steel processing, strict vibration aging treatment, effective removal of welding residual stress, the lathe can work ten years without deformation
2. Advancedspecial CNC plasma control system, with parameters presetting, memory, LCD display, automatic arc starting and stopping functions , stable performance
3. Gantrytype structure with special light crossbeams design, good rigidity , small inertia.
4. Unique slope leakage table design, easy to collectthe finished workpiece and broken materials, safe and convenient
5. High-precision linear guide rail, with high-speed rackgear transmission, to ensure long-term stable running.
6. High compatibility with CAD/CAM software such as Type3, ArtCam, AutoCAD, Ucancam, Jdpaint etc
7. Highsensitivity Auto arc voltage height control system, automatically adjust the best cutting distance, to ensure the high precision cutting (optional)