Double position high speed Flange Drilling Machine Model TFD300/2
1. Applicable Industry:
The equipment is mainly used for high-speed drilling on round disk and flange, and can be used for high-speed drilling of internal cooling high speed or external cold drilling of high-speed steel twist drill. The processing is controlled by SIEMENS system, which can realize automation, high precision, multi species and mass production.
2. Product feature:
2.1 The main frame of the box type or approximate box type structure, made of high strength welded after thermal aging full (high temperature of 550 DEG C and the insulation is not less than 4 hours) can effectively eliminate the residual stress, so the dynamic and static rigidity is good, high stability, deformation is very small.
2.2 The main drilling spindle adopts 7.5kW strong overload spindle frequency conversion motor drive, low speed torque, heavy load can be carried out, drilling strong and powerful, drilling stability is good.
2.3 The machine adopts two sets of SIEMENS system, and is equipped with the corresponding MAXSINE servo motor and servo driver. It has good compatibility, powerful function and easy operation
2.4 The spindle box is made of TH250 material. High strength, high stability, wearable and difficult to deform. The utility model has the advantages of high rotary precision, high machining precision, simple transmission, no mechanical wear, good vibration absorption, etc.
2.5 The main transmission parts, such as linear ball guide, precision ball screws, etc., are of high installation accuracy. For example, linear guide installation datum, after fastening with 0.04mm feeler gauge inspection, do not insert; the difference between the linear guide 0.05/1000mm; ball screw and linear guide parallelism tolerance 0.03/1000m.
2.6 Hydraulic three claws self centering chuck, automatic clamping round flange, without manual centering, repeated centering, high accuracy, greatly improve the processing efficiency.
3. Main Structures
The equipment is composed of main machine, hydraulic three claw self centering chuck, vertical slide plate, drilling power head, hydraulic system, cooling system, chip removing device, lubrication system, electric system, etc.
3.1 Two linear ball guide with high capacity are arranged on the top of the main machine to make the power head move horizontally more accurately, the process stability is better, and the positioning accuracy and the repeatability positioning accuracy are high.
3.2 The hydraulic four claws self centering chuck consists of a contract type power chuck, a slewing support, a rotary oil cylinder, a connecting sleeve, a pull rod, a chuck support seat, etc.. The three groups of claws are evenly distributed in the circumferential direction and are dragged, clamped or loosened by the cylinder. The claw is evenly distributed with a ladder groove and can be adapted to flanges with different diameters. The flange workpiece is clamped by the claw and its center position is determined. The utility model can greatly save the artificial auxiliary time when the flange is clamped and positioned.
3.3 The vertical slider has two high linear ball guides that allow the drilling head to move up and down on the vertical slide. Driven by two AC servo motor + high-precision ball screw pair, so that the spindle moves more accurately, the processing stability is better. Two drilling power head, separate control, non-interference each Other.
3.4 Drilling head using JNYO precision spindle (internal cooling), spindle taper BT40, clamping hard alloy internal cooling drilling head, high processing quality, high degree of finish hole.
3.5 The hydraulic station is installed inside the main frame, and the hydraulic station provides power. It is mainly used for rotating and clamping the rotary table, and the cylinder is clamped on the turntable. The electromagnetic valve adopts Atos brand, and the hydraulic oil pump adopts Taiwan Just mark variable vane pump.
3.6 The cooling system is equipped with a high pressure internal cooling pump, which is filtered through a strainer to cool the cooling system. The coolant enters the spindle through the swivel joint at the top of the spindle and cools the tool.
3.7 The chip removing device adopts flat chain type and is arranged inside the main frame. The iron filings and the cooling liquid are all collected into the chip remover, and the iron filings are transported to the debris carriers. The chip removal is very convenient, and the coolant flows back to the cooling water tank through the chip removing device.
3.8 The lubrication system equipped with Japan HERG lubricating system, the timing pump lubricating oil into all parts of the linear guide slider, ball screw nut lubrication, lubrication of the most sufficient and reliable, avoiding the tedious manual operation, improve all parts of life.
3.9 This machine adopts SIEMENS CNC system, and is equipped with the corresponding MAXSINE servo motor and servo driver. It has good compatibility, powerful function and easy operation. The utility model has the advantages of fast operation, high efficiency, convenient storage, call, display, diagnosis, convenient communication and maintenance, and automatic alarm.
3. Technical Specification:
Model

TFD300/2

TFD400/2

Work bench

Processing range (mm)

φ300

Φ400

Max processing thickness (mm)

100

Spindle axis

Spindle speed (rpm)

10-3000

Drilling diameter (mm)

φ35

Spindle motor power (kW)

7.5

Spindle travel (mm)

300

Drilling machining precision

Machining accuracy (mm)

±0.1

Positioning accuracy (mm)

±0.06

Motor feeding

W axel swivel turret motor (kW)

1.5*2

Y axel motor power (kW)

1*2

Z axel hydraulic motor power (kW)

2.2

Cooling pump motor

Cooling motor power (kW)

4*2

Operating rate

W axel Rotation rate (r/min)

0-8

Y axel feeding speed (mm/min)

0-8000

Z axel feeding speed (mm/min)

0-8000

Machine weight

Machine weight (Kg)

About 3500

About 4500

Overall dimensions

Overall dimensions (mm)

2100*900*600

2200*000*600
TFD300/2 TFD400/2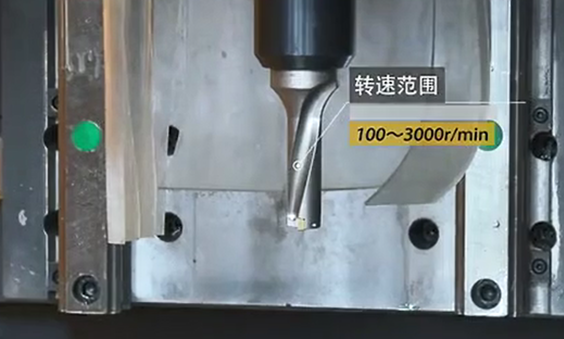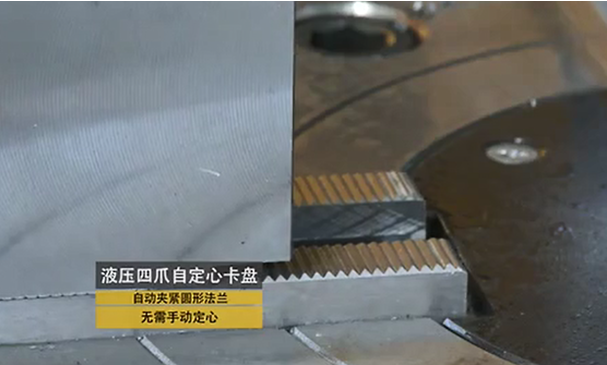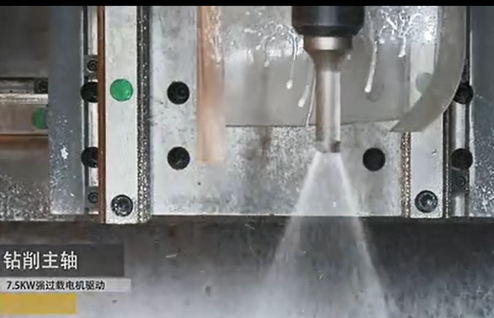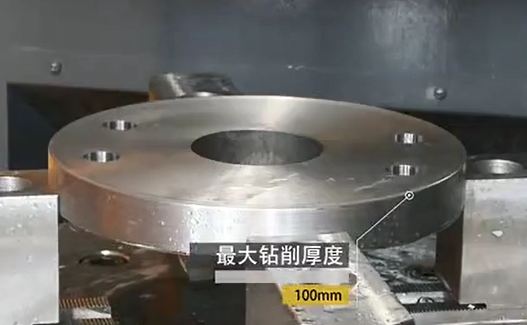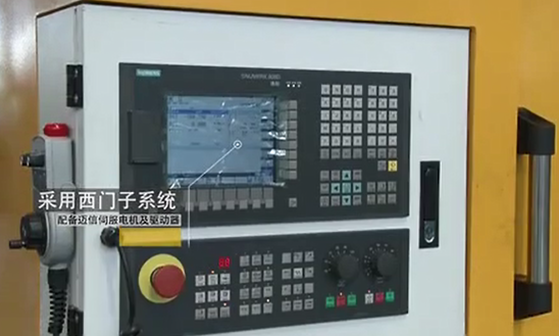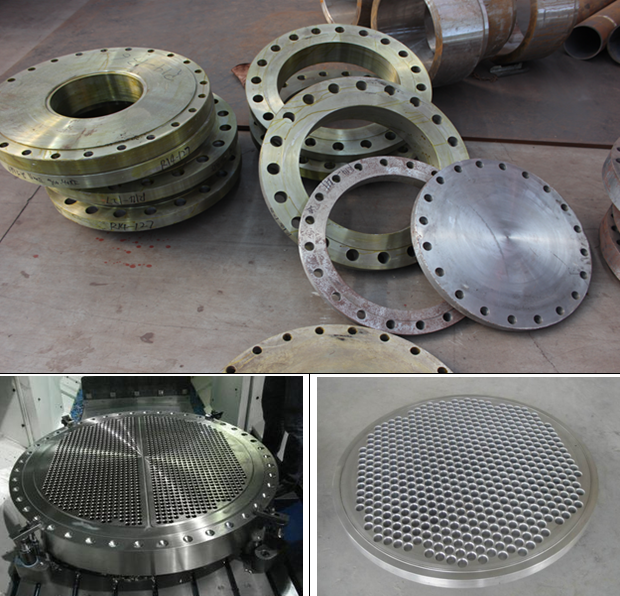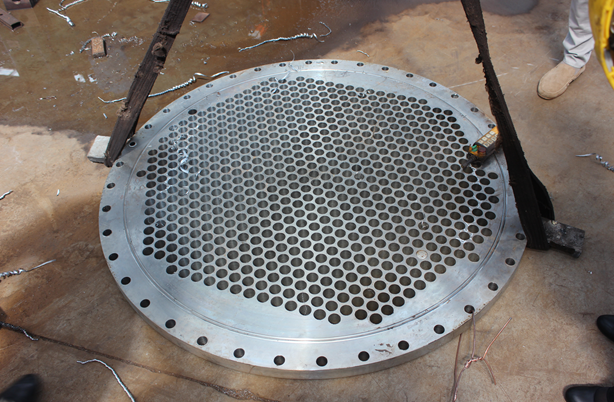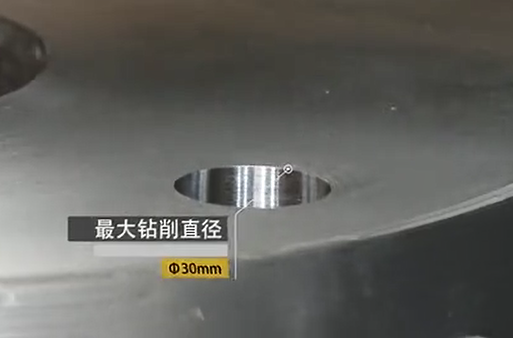 Packaging and delivering: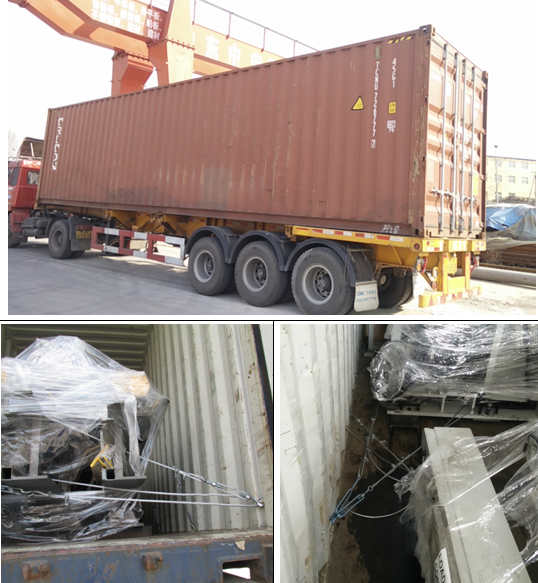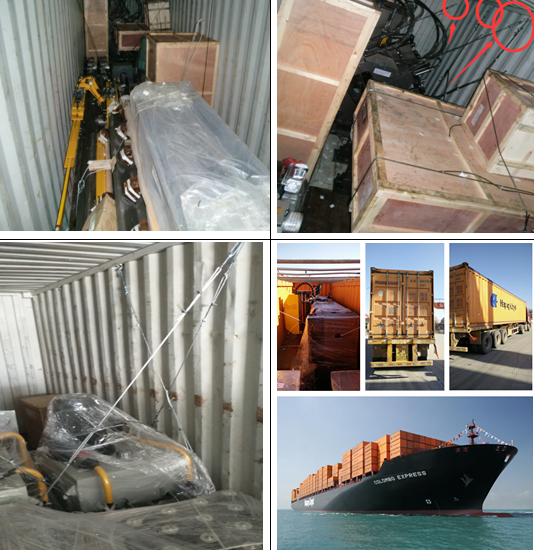 Looking for ideal
High Speed Drilling Machine
for Flanges Manufacturer & supplier ? We have a wide selection at great prices to help you get creative. All the Drilling Hole Machine for Round Plate are quality guaranteed. We are China Origin Factory of Flange
Drilling Machine
. If you have any question, please feel free to contact us.
Product Categories : Drilling Machine > Flange Drilling Machine