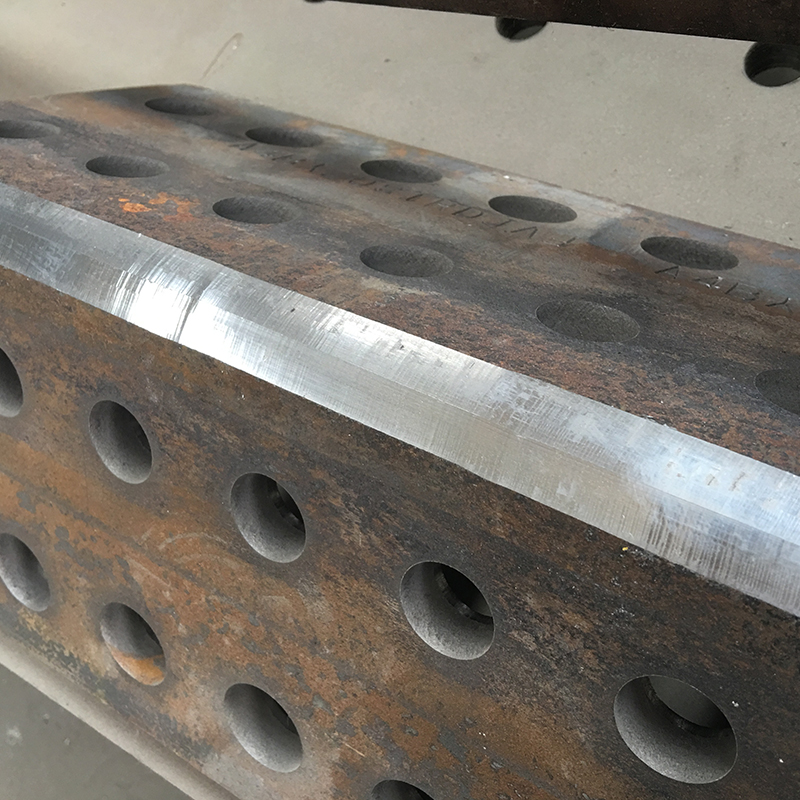 Applicable Industry:
The machine used for angle bank milling, mainly in the field of angle steel tower industry, electric power fittings, structure storage facilities, and steel structure construction industries etc.
Product Feature:
1.By installing special cutter of a few cutting blade , high speed milling and high efficiency, surface roughness is good, one time molding process.
2.According to request it can do a single-stage and continuous cutting.
3.Operation of this machine is simple, reduced operational requirements of workers.
4.Machine with high degree automation, can achieve a continuous, intermittent feeding, effectively improve work efficiency; process one size L180 × 180 × 18 length 800mm angle, for about 2-3 minutes, one worker can operate two machine together.
5.Compared with the traditional planer, this machine overcome the problems that limited length, interposed complicated , the processing length unlimited, without the workpiece clamping device so that the processing is more convenient, reducing the labor intensity, greatly improving production efficiency.
6.Simple operation, flexible adjustment and stable operation.
7.Multi -purpose machine, can complete continuous feed and cutting length.
8.With the air pressure protection device to prevent the safety accidents caused by low pressure.
9.With touch-screen operator interface.
10.Adjustment mechanism adopt the servo or stepper motor, high precision, low failure rate, easy maintenance.
11.Spindle box adopt oil-immersed structure, longer service life, more stable performance.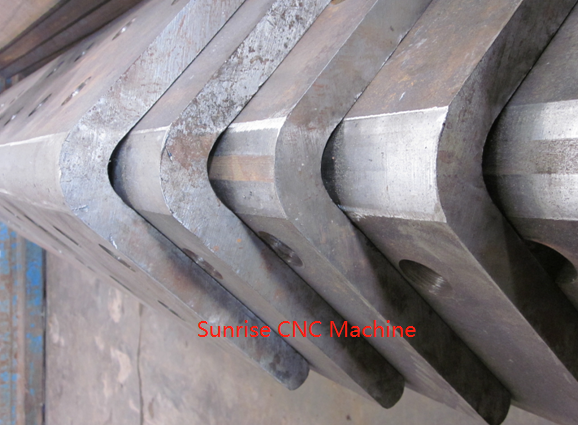 Our Service
Installation:
The seller shall send one engineer to the buyer's country for installation, commissioning and training. The buyer is responsible to provide all necessary equipments for handling and lifting the machine parts before seller's engineers go to the buyer's plant. In addition, the buyer should provide workers to support in installation activities, under supervision from the seller's engineers.
Commission:
The Supplier should give drawings and Other details of material/preparation required for installation of machinery which the buyer has to prepare and keep ready before the machine arrives at the buyer's factory. Installation and commissioning can be finished within 5-10 days for above machine generally.
Training:
Training will include training on computer programming, machine operation and troubleshooting. The training time is at most 5 days for this machine.

The buyer should arrange no less than two people for accepting training. After training, the buyer should sign the "Receiving & Inspection Report" supplied by the seller to demonstrate the successful finish of commissioning and acceptance of the buyer.
Our Company
Factory:
With the development of SUNRISE, now our company has occupied important position in this industry. Due to the orders and sales performance is continuously improving, in order to better development, to meet customer's demand, and to provide customers high-quality equipment with the shortest time, our company have bought the new site, the area about 50,000 square meters, this will make sufficient preparation for development of our company and every customer.
Workshop:
Quality make brand, honesty win market, harmony converge talents, and innovation promote development. Our ability to consistently provide innovative, high quality products that outlast and outperform the competition, is why we are the one of the most successful companies offering the most advanced and productive solutions in the CNC machine industry.
Warehouse:
Manufacturing customer oriented products has always been our supreme concern. We believe that quality is the soul of an enterprise forever. Therefore, we never compromised with the quality of our products. We adopt advanced, scientific modern management ideas and system to realize supervisory control among all aspects of produce, inspection, sale and service etc., which help control quality, increase work efficiency and guarantee products' stability, reliability and precision. Therefore, the enterprise can achieve rapid and sustainable development.
Team:
We are a team of experienced and dynamic professionals who are experts in handling precision work through scientific processes. The professional excellent talents unite a powerful and creative team of design, research and development, which build our solid technical strength and competitiveness. And our company is developing fast and supply specialized service to all customers.